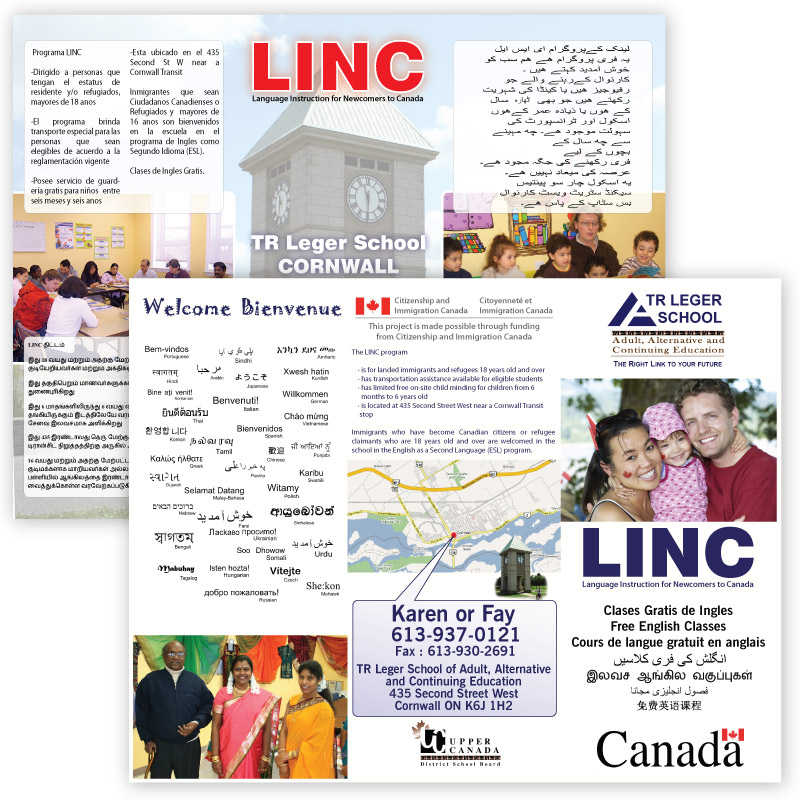 scroll down for more samples
We offer Custom Full Color Double Sided 5.5" x 8.5" Flyers
StickePla.net provides professional high quality brochure / flyer printing on 100lb gloss text stock. One sided or two sided full color flyers / brochures are at the same affordable prices. We provide High Quality CMYK 4/4 print at 2400 DPI / 300 LPI.
High Quality 5.5x8.5 Flyer Prices :
1,000


12.9¢ ea

2,500


6.8¢ ea

5,000


4.6¢ ea

10,000


3.6¢ ea

100lb Gloss Text Stock
C$129.00
C$169.00
C$229.00
C$359.00
Order your High Quality 5.5x8.5 Flyer now :
Sample High Quality 5.5x8.5 Flyer Artworks
You can browse a few custom High Quality 5.5x8.5 Flyer artwork designs below, and by clicking on any thumbnail images you will see the artwork samples in higher resolution
A few reasons and advantages to order your Flyers from StickerPla.net:
the lowest prices on the market; check our competitors' prices and come back to place your order!
there is no color charge, or 2nd side printing charge
there is no any hidden cost on our products, the price you see is the price you pay !
we offer the standard Postcard size : 5.5" x 8.5"
unique high resolution printing
full bleed printing, you won't see white borders around, printed till the edges
full color 4/4 CMYK printing
we use high quality 100lb Gloss Text stock
$10 flat regular shipping charge to any addresses in Canada. Expedited, overnight or express service extra.
$20 flat rate tracked shipping to US addresses 
however your first two orders must be paid in advance, starting with your third order we offer net15 and net30 payment conditions without credit check ! 
5.5" x 8.5" Flyer product information:
4 color printing process, using CMYK ink configuration
100lb Gloss Text stock
2400 DPI / 300 LPI High Resolution Print
Double Sided Print
5.5" x 8.5"
full bleed printing
5-6 days turnaround